Facts, figures and trends: Chlamydia
Chlamydia is the most common curable STI with 200,288 diagnoses made in the UK in 2015, of these 129,000 were diagnosed in young people aged 15-24 years (PHE, 2015). Chlamydia is often asymptomatic and if left untreated can lead to serious reproductive health consequences, including infertility in both men and women. Public Health England recommend that local areas screen to achieve a diagnostic rate of at least 2,300 per 100,000 resident 15-24 year olds, to contribute to a national reduction in Chlamydia prevalence.
Local Picture
The detection rate for Chlamydia in Central Bedfordshire in 2015 was 1252.8 per 100,000, which is below the national and regional rates and below the Public Health England target.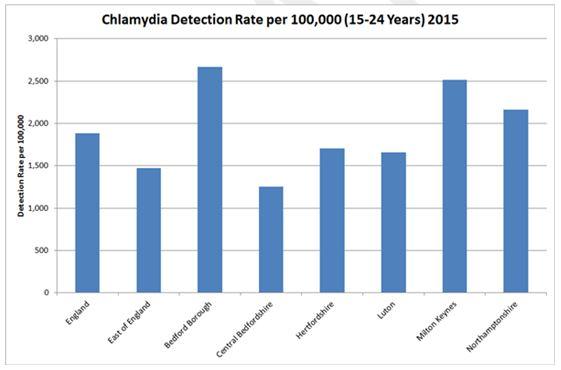 Figure 1: Chlamydia Detection rate per 100,000 (15 - 24 years) 2015.
| Number of chlamydia tests in Sexual Health Clinics | Number of chlamydia tests in other settings | Total number of tests | Number of positives (all settings) | Percentage of eligible population tested (all settings) |
| --- | --- | --- | --- | --- |
| 1,459 | 3,057 | 4,516 | 367 | 15.4 |
*Repeat tests are not excluded
In 2015 the percentage of all those screened who tested positive for Chlamydia in Central Bedfordshire was 8.1%, which is similar to the England percentage of 8.3% and East of England percentage positive of 7.9% confirming an effective approach to screening locally, targeting an appropriate cohort whilst retaining open access. While this approach is effective at detecting positivity, the number of screens in Central Bedfordshire must increase in order to raise the detection rate. Such a level can only be achieved through the ongoing commissioning of high-volume, good quality screening services across primary care and sexual health services.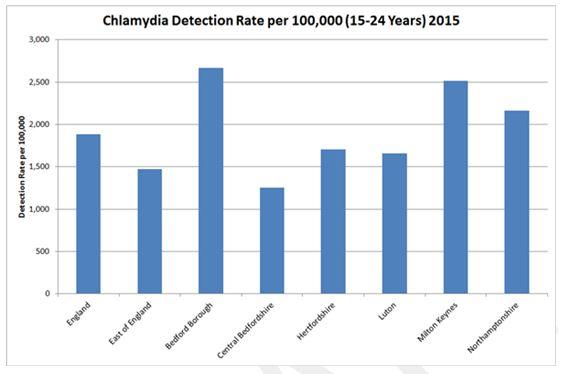 Figure 2: Chlamydia Testing Coverage Rates population in 15-24 year olds in Central Bedfordshire local authority, East of England PHE Centre and England 2015.
Focusing on treatment and partner notification will not only prevent re infection and possible onward transmission but will also increase diagnosis rates (NCSP 2012). Evidence shows that treatment rates of at least 95%, together with a partner notification rate of at least 0.6 per index patient, will contribute to the reduction in the prevalence of Chlamydia. There should also be an emphasis on the need for repeat screening annually and on change of partner, as well as the need for re-testing after a positive diagnosis within 3 months of initial diagnosis. Sexual health services across Central Bedfordshire are performance managed on a quarterly basis against targets for treatment and partner notification.
Last updated Tuesday, 9th May 2017